We Offer Roofing Services in the Following Areas
The Roof Replacement Process
Excel Roofing is your most trusted residential re-roofing contractor since 1993. Replacing roofs is a major roofing service we offer and have served over 36,000 customers and always maintained an A+ rating with the BBB.
Excel has been personally recommended by Tom Martino for the last 15 years. Each customer has a personal Project Manager who is with them from start to finish. At Excel Roofing you don't pay a cent until you're content!
Full Service Roof Leak Repair Department
Excel Roofing has a full service repair department that will fix leaks, and repair most roof damage. If you need a roof repair call Excel Roofing, one of our Managers will call you back to set an appointment to diagnose the problem.
Excel has a one price philosophy; we will quote you a price to "Buy" the problem. Most of our roof repairs start at $300.00 and can be as much as several thousand dollars. Because roof leaks are of a hidden nature we cannot be sure exactly how long it will take to fix the problem. It may be quick, or it may take several days to complete the repair. All leak repairs are water tested at completion to ensure that the problem has been fixed.
Please be aware that during periods of heavy prolonged rains we may become quickly overwhelmed with calls, and can go from next day appointments, to booked out several weeks in a matter of hours.
Most Trusted Roofer in Denver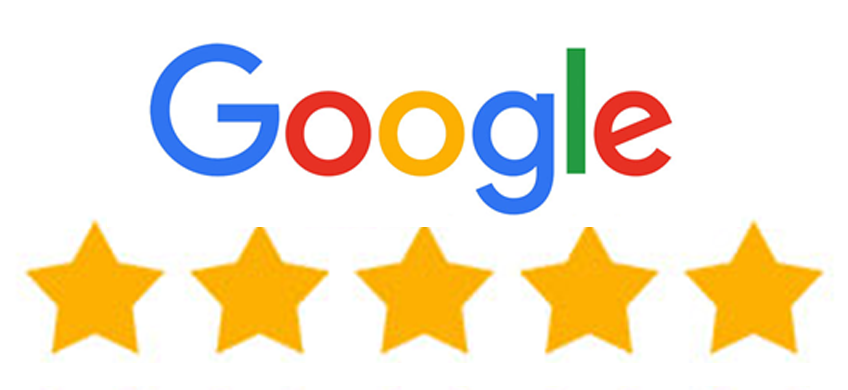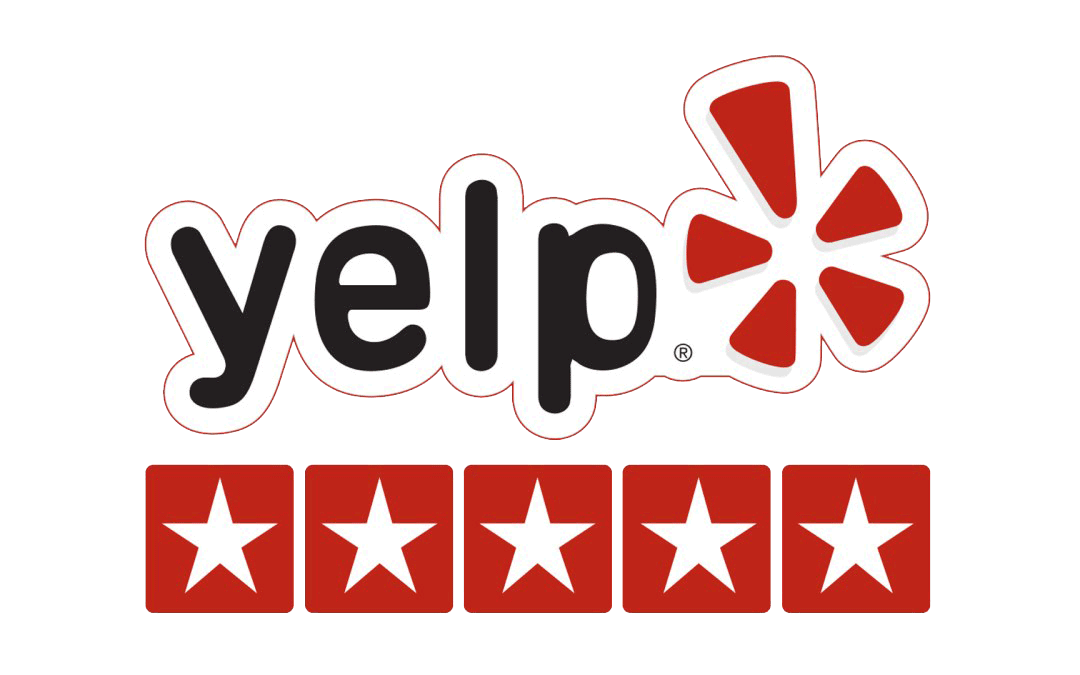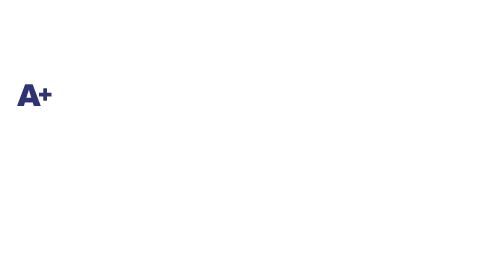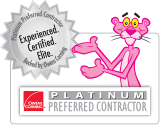 Seamless Rain Gutter Services
Excel Roofing provides your best rain gutter replacement and gutter cleaning service. Clogged, leaking, and improperly draining gutters cause damage to your home and its foundation.
Overflowing gutters and downspouts can cause your basement to flood. When a basement floods because of outside water, insurance typically will not cover this disaster.
Excel Roofing installs seamless 5 & 6 inch rain gutters. Our seamless gutter machine creates custom seamless gutters, specifically for your home, at your home!
Poor Attic Ventilation Causes Ice Dams
A poorly ventilated attic can reach temperatures up to 130 degrees when the outside air temperature is in the 90's. Proper attic ventilation can reduce the attic temperature by as much as 40 degrees.
An under-ventilated attic will "cook" asphalt shingles causing them to prematurely fail. A properly vented attic allows for 60% of the air to go in through the bottom and 40% of the air through the top.
Proper attic ventilation will save you money, and it will cost less to cool your home.
Homes should have 20 inches of insulation in the attic
Insulation is a key component in an energy efficient home. Attics that are properly insulated will prevent common roof problems such as ice dams, condensation, and mold growth in the attic. Excel Roofing's insulation and ventilation service can help you lower your utility bills make your home warmer in the winter and cooler in the summer.
Excel Roofing offers commercial roofing, generally referred to as low slope (flat) roofing services. Excel is a certified installer of GenFlex roofing products. GenFlex is manufactured by Firestone Roofing Products; these products have the reputation of being the best commercial roofing materials available. Excel also installs roof coatings. Roof coatings are applied over low slope roofs and can extend the life of a flat roof by ten years or more. Excel is a certified installer of Gaco, the best roof coating on the market today.
Excel Roofing has offices in Englewood CO, Colorado Springs CO, Sheridan WY, and Casper Wy.
In addition, our service areas include: Aurora CO, Black Forest CO, Broadmoor Area, Centennial CO, Denver CO, Golden CO, Greenwood Village CO, Highlands Ranch, Lakewood CO, Littleton CO, Lone Tree CO, Monument CO, and Parker CO.
We Provide Homeowners Long-Term Roofing Services
Your Denver, Colorado Springs, and Wyoming Roofing Experts
Welcome to our definitive roofing guide for Denver metro, Colorado Springs metro, and Sheridan and Casper, Wyoming. As leading experts, we will share invaluable knowledge of roofing materials, installation processes, maintenance tips, and much more – giving homeowners all they need to make informed decisions regarding their own roofing needs. Let's make our way together up onto those rooftops and explore this wonderful world of roofs together!
Trusted residential roofing services for Denver, Colorado Springs and Wyoming areas.
Finding trustworthy roofing contractors for both commercial and residential roofs can be difficult, with homeowners often left uncertain where to begin their search for solutions. At Excel Roofing, our experience means we know it all begins with an inspection to assess potential damages before providing reliable cost estimates that reflect reality. Therefore, we offer free estimates as a part of our commitment to transparent pricing on any necessary roof repairs or maintenance work required by customers.
Our local roofing team offers both commercial and residential roofing services in Denver. As experienced roofers, we know all types of roofs well. Our online reviews speak for themselves with positive customer testimonials praising our efforts – whether that means minor roof repair work or extensive commercial roofing installations. As the region's premier roofers, we meet all required stipulations.
At Excel Roofing, our emphasis lies on two core values: quality and customer satisfaction. For commercial roofers or residential roofing services, we provide free quotes with all costs included and come complete with home damage insurance guarantees to protect your home while we improve it. As one of the premier front range roofing companies, our roofing services include everything from repair to replacement of any kind – at both commercial or residential premises.
With every job, we strive to uphold the highest standards. No short cuts, fair pricing, and excellent customer service. We are well-recognized experts with numerous companies as loyal clients, boasting numerous highly positive reviews and being certain that our cost estimates are competitive and fair.
Specialized in residential roofing and repair
At Excel Roofing, we pride ourselves on being the go-to roofing service in our service areas for residential roofing and repair, earning the trust of locals through quality services and unwavering integrity.
What sets us apart from other roofers is our dedication to optimizing the lifespan and performance of each roof we work on. Our experienced roofing contractors specialize in roof repair services to make sure that your structure can withstand unpredictable weather conditions.
Our roofing company's expertise extends well beyond residential roof repair services; we also excel in commercial roofing for businesses in Denver, Colorado Springs and Wyoming. We pride ourselves on our commercial expertise as much as residential repair work; having completed numerous roofing tasks to a high standard of craftsmanship has established us as Colorado and Wyoming's go-to contractor for roofs of any kind.
But we take great pleasure in being more than just an established roofing contractor; we're also extremely proud to be locally owned. Trust and rapport are integral parts of building strong customer relationships; therefore we do everything possible to understand each customer's individual roofing needs – be they commercial or residential roof replacements. From repairs to full replacements – we have you covered!
For reliable roofing services, Excel Roofing stands alone as your premier service provider for both commercial and residential roofing needs. Don't trust just any roofing contractor; choose Excel Roofing today as your premier residential and commercial roofer!
FAQs
Q: Do You Offer Free Estimates for Services?
A: Our experienced roofing contractors always start every roofing job with an extensive inspection, and offer an accurate, honest cost estimate at no cost to the customer.
Q: Where do you serve?
A: We cover Denver, Colorado Springs, Wyoming and beyond.
Q: What kind of roofing services do you provide?
A: We specialize in both commercial and residential roofing services ranging from minor roof repairs to extensive installation or full restoration projects for both businesses and homes alike. We also provide services for gutters and attic fans.
Q: How Do You Guarantee Quality and Customer Satisfaction?
A: At our company, quality and customer satisfaction are of utmost importance. Each service offered comes with a home damage insurance guarantee to safeguard the structure while we work on improving it.
Q: Are You Certified as a Roofer in Colorado and Wyoming?
A: Yes, our company is fully certified and insured to work within these states and adheres to all requirements necessary.